Updated: Jan. 30, 2018
Take the Shiga Image Quiz and learn more about Shiga Prefecture!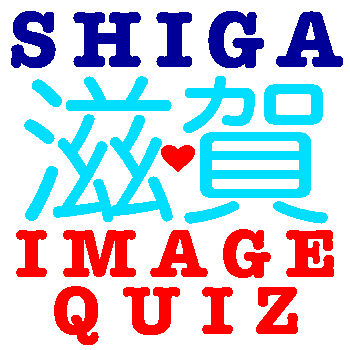 Shiga Image Quiz has 50 questions showing 50 images of Shiga's most iconic sights and attractions you should know about. This quiz is an excellent visual introduction to Shiga.
This quiz is easy for people familiar with Shiga. For newbies, some questions might be difficult, but you will still learn a lot about Shiga since the correct answer is displayed immediately after each question.
You will see 25 questions per page. After answering 25 questions, click on "Continue" at the page bottom to see the next page. If you don't see the "Continue" button, it means you have not answered all the questions. Scroll backward to answer any unanswered questions. The questions are displayed in random order.
The quiz mentions Shiga's 19 cities and towns as follows: Aisho, Higashi-Omi, Hikone, Hino, Koka, Konan, Kora, Kusatsu, Maibara, Moriyama, Nagahama, Omi-Hachiman, Otsu, Ritto, Ryuo, Taga, Takashima, Toyosato, and Yasu.
Anyone is free to use these quiz questions at parties, in the classroom, etc. For example, you can project it on a screen for students to answer. (Internet connection will be required.) This quiz requires no registration and no fees. You shall remain anonymous and no personal data about you will be collected. Quiz authored by Philbert Ono.
There is also the more challenging Shiga Quiz with 100 questions. Try this quiz too when you have time.
Click or tap on "Start Quiz" below. It may take a few moments for the quiz to load…