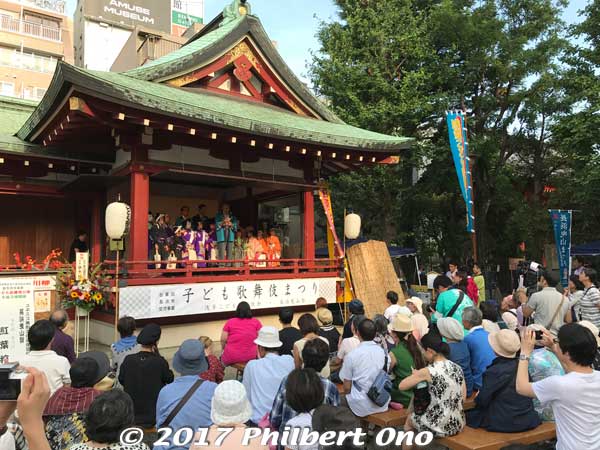 This afternoon on July 9, 2017, a joint child kabuki performance by actors from Asakusa (Tokyo) and Nagahama (Shiga Prefecture) was held at Asakusa Shrine (next to Sensoji temple) in Tokyo. The shrine is famous for Asakusa Sanja Matsuri Festival held in mid-May in honor of the three men who founded Sensoji Temple. It was a blistering hot day. 浅草神社 神楽殿
It was a special event to mark Nagahama Hikiyama Matsuri as a UNESCO Intangible Cultural Heritage of Humanity as one of 33 "Yama, Hoko, and Yatai float festivals in Japan" in Dec. 2016. It is not an annual event.
Two child kabuki troupes performed from 3 pm. First one was the Asakusa Child Kabuki Troupe (浅草こども歌舞伎会) who performed a well-known play called "Shiranami Go'nin Otoko" (白浪五人男) about five thieves. I never knew Asakusa had a child kabuki troupe. Never saw them perform.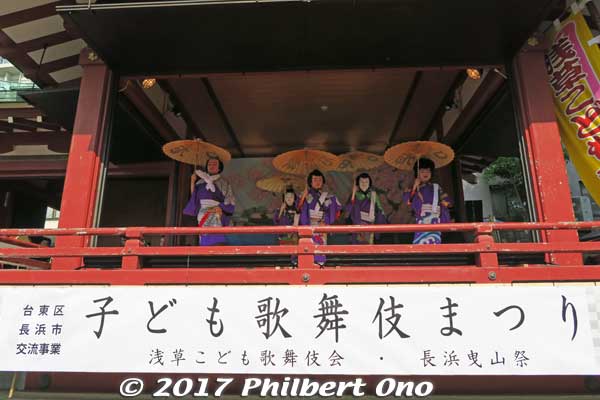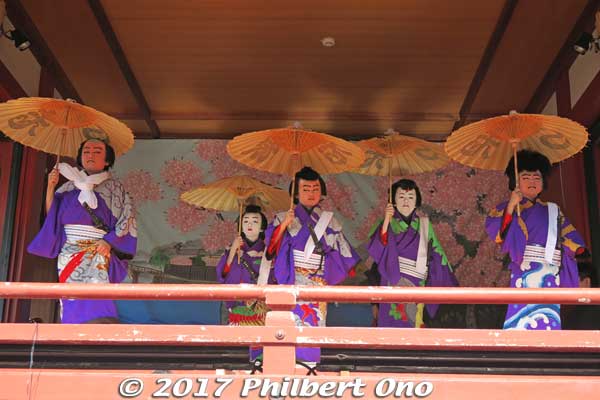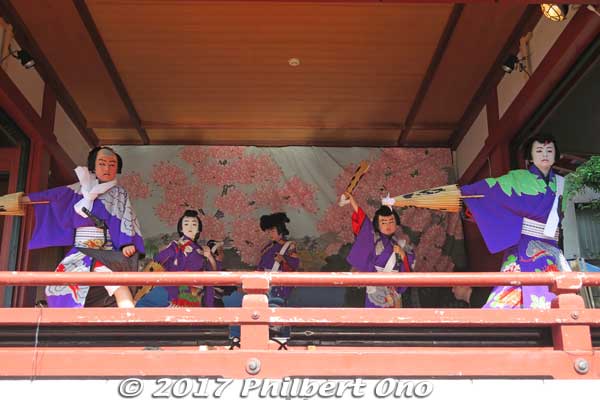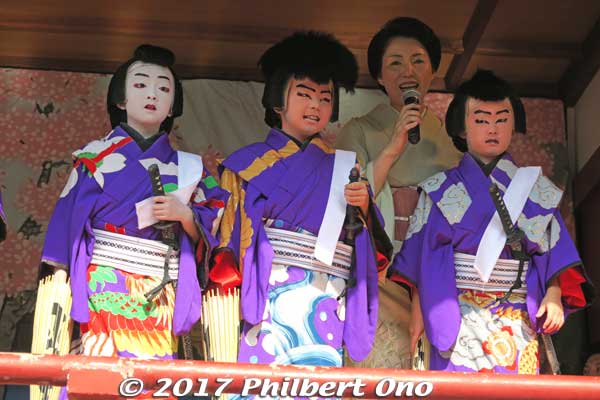 The second play was performed by a child kabuki group from Nagahama Hikiyama Matsuri's Kasuga-zan float (春日山) in Shiga Prefecture. It started with festival music.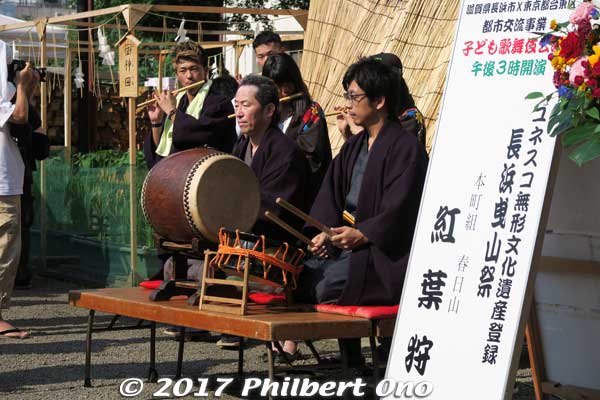 They performed a famous kabuki play called "Momiji-gari" (紅葉狩). All the child kabuki actors are boys, age 4 to 12 (no girls, in accordance with tradition).
They normally perform on an ornate wooden float at their float festival held in mid-April in Nagahama, Shiga. This stage is a lot larger than the stage on their float.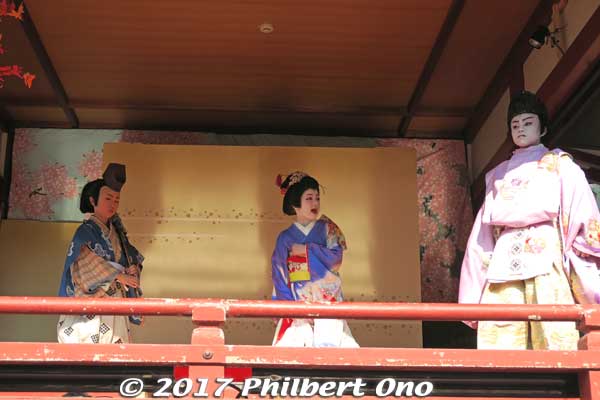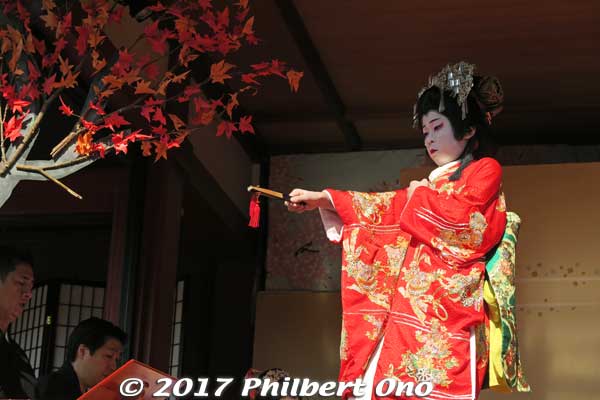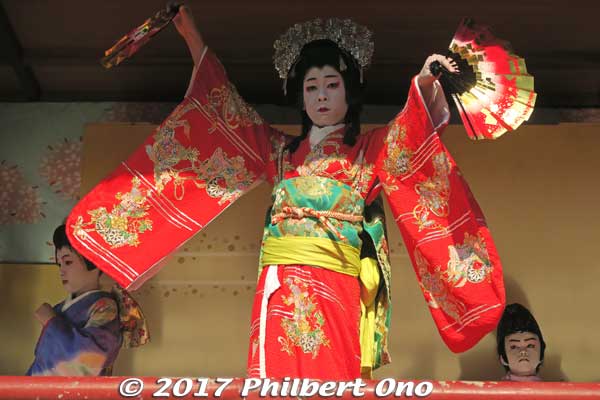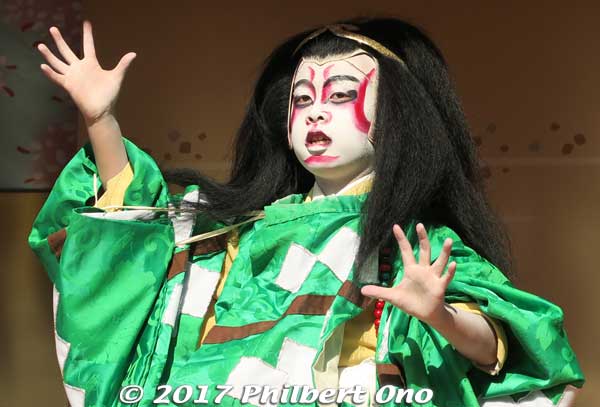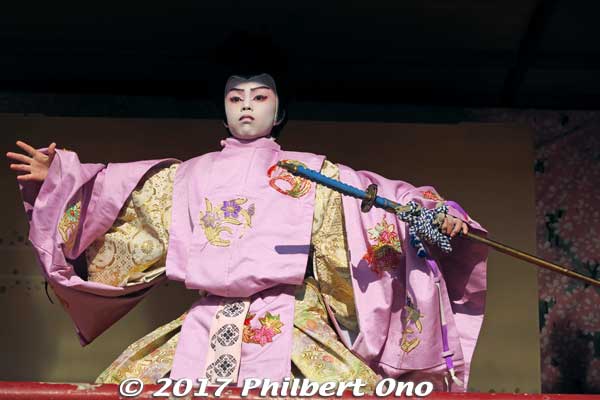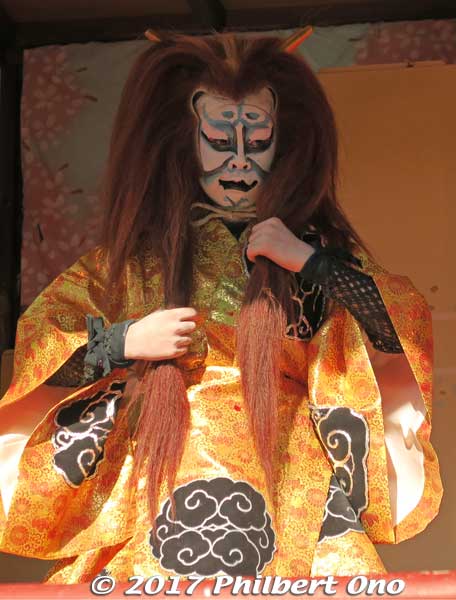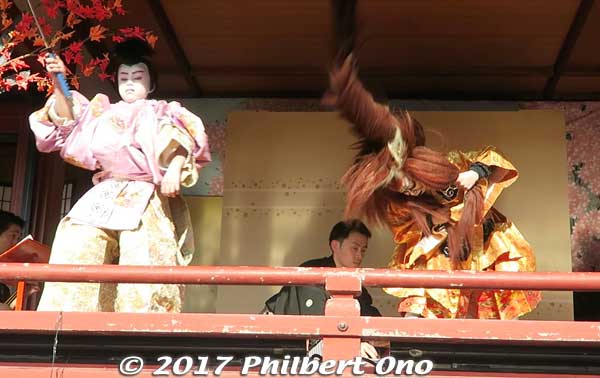 The demon dramatically twirls her long hair. Similar to the Kagamijishi lion dance in kabuki. I was amazed at how they kept their cool in their thick costume amid the hot/humid weather.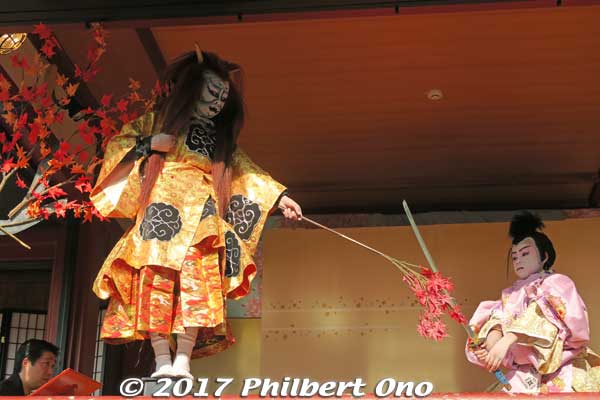 The samurai (on the right) uses the sword given to him by Hachiman to kill the demon. How dramatic. I enjoyed this play. Bravo to all the performers and people who put on this event.
Also see my comprehensive video of the Nagahama Hikiyama Matsuri:
Video link: https://youtu.be/3zYuarHUHXs