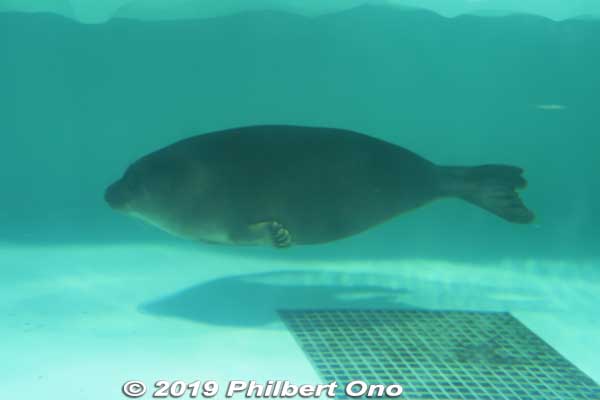 Chronology of Shiga Prefecture's major news headlines for September–December 2019 (according to the year, month, day).
Originally posted on Twitter under Shiga Headlines by Philbert Ono. Twitter posts are limited to 280 English characters including spaces and links (shortened by Twitter). Dates and times below are based on GMT, not Japan time.
Sep 23, 2019: On Aug. 22, 2019, all 19 local BOE in Shiga met in Otsu to discuss how to improve the scholastic achievement test scores of Shiga's 6th graders & 3rd-year jr high kids scoring below the nat'l average. Jr high English listening skill is one area needing improvement. #学力テスト
Sep 23, 2019: For the Tokyo 2020 Olympic torch relay in Shiga to be held on May 28–29, 2020, 4,189 people applied to be one of the 32 torch runners to be recruited from the public. Only about 170 people will run with the torch in Shiga for about 200 meters each. Glad I didn't apply.
Sep 23, 2019: On Sept. 4, the Japan Swimming Federation announced that Omi-Hachiman-native Inui Yukiko and seven others have been selected for Japan's "Mermaid Japan" artistic swimming team at the Tokyo 2020 Olympics. This will be Inui's third Olympic appearance in a row. #乾友紀子 https://t.co/z85tE1qoJO
Sep 23, 2019: On Sept. 13, 2019, charges against a police captain (53) in Shiga for obscene acts & sexual harassment of a female acquaintance (20s) in a restroom of an eatery in Maibara on July 3, 2019 were dropped by the Otsu district public prosecutors office. No reason given. 元警部不起訴
Sep 23, 2019: At the 2019 World Para Swimming Championships in London in Sept., Ritto-native and visually-impaired swimmer Kimura Keiichi won the gold medal for the men's 100m butterfly S11 and the silver for the 200m individual medley. #木村敬一
Sep 23, 2019: On Sept. 10, 2019, ten 5th graders from Kasanui Higashi Elementary School in Kusatsu fainted from the summer heat while harvesting/cutting rice outside. Taken to hospital by ambulance. National news. So embarrassing. Teachers don't know how to take care of our kids. #笠縫東小学校
Sep 23, 2019: On Sept. 11, 2019, two 4th grade boys at Kasanui Higashi Elementary School in Kusatsu fainted from the summer heat while drawing for art class in a school entranceway. Two days in a row, heat-sick kids from this school taken to the hospital. Principal apologized. #笠縫東小学校
Sep 23, 2019: Otsu is serving as the training camp for the Wales and Fiji national rugby teams here for Rugby World Cup 2019. Team practices are not open to the public, so it may be difficult for the public to see the players. https://t.co/TF1tmITwNX
Sep 23, 2019: NHK総合「ブラタモリ」が大津市比叡山によく来てくれてありがとうございました!比叡山と延暦寺のこと色々教えられてとてもよかった。第二部も9月28日19:30に放送されます。NHK-G TV program "Bura-Tamori" about Mt. Hiei broadcast on Sept. 21. 2019. Part 2 on Sept. 28. https://t.co/ClKBQuPNLU
Sep 23, 2019: Hikone's official mascot Hiko-nyan visited Ann Arbor, Michigan on Sept. 20–21, 2019 to help celebrate the two cities' 50th anniversary of sister-city relations. Congratulations to both! #LakewoodElementary #hikonyan https://t.co/BgEGrghpLT
Oct 13, 2019: A summer 2019 survey has found over 1,400 people in Shiga regarded as hiki-komori shut-ins who stay home & refuse to go to school/work for 6 months or longer. 80% are male, 32.1% are in their 40s, 22.2% in their 30s. 42% have been a shut-in for over 10 years. 社会福祉協議会調査
Oct 13, 2019: NHK-G TV started airing morning drama series "Scarlet" on Sept. 30, 2019. About a fictional woman potter in Shigaraki. Mon.–Fri. at 8 am–8:15 am and rebroadcast at 12:45 pm–1 pm. Series will end on March 28, 2020. https://t.co/H9tOjKA9Hn
Oct 13, 2019: Lake Biwa Canal boat ride service between Otsu and Kyoto now has another boat, named "Reiwa" seating 14 people. Still no reservations info in English. https://t.co/OTPf9PijHp
Oct 13, 2019: Osa Kazuya, age 28 off-duty fireman from Konan Fire Dept. in Moriyama, arrested for hugging and attempting obscene acts with age 19 college coed on a street in Otsu on Aug. 12. #長一弥
Oct 13, 2019: 1183228883417485312>
Yanmar Museum in Nagahama reopened on Oct. 5, 2019 after major renovations. Now has more interactive exhibits especially for kids. No official English info. https://t.co/BEGbmbvWhP
Oct 13, 2019: Shintate Fumiko (53), who caused the tragic traffic accident in Otsu where two preschool kids died in May, has been arrested for stalking a man she met on an online dating site in June. She threatened him with phone calls at work & LINE text messages. Bizarre! #新立文子
Oct 13, 2019: After over 40 years in business as Otsu's first dept. store since 1976, Seibu Otsu department store will close for good in Aug. 2020 as part of the Seven & i holding company's nationwide restructuring. The store's sales last fiscal year was only 30% of its peak. #西武大津店
Oct 13, 2019: Yoshino Akira, co-inventor of the lithium-ion battery, won the Nobel Prize in Chemistry. There's a Shiga connection since Yoshino had prototype lithium-ion battery parts made by machinery factory Kaido Seisakusho in Kusatsu over 30 years ago. Hope he visits again. #皆藤製作所
Oct 13, 2019: On Oct. 12, Typhoon No. 19 (Hagibis) brought some rain to Shiga, a few power outages, canceled weekend events, train line cancellations, and two people injured in Otsu. Pretty minor.
Oct 13, 2019: Otsu Matsuri's festival eve was canceled yesterday due to the typhoon, but the float procession main event is being held today on Oct. 13. https://t.co/qqntYmBL34
Nov 24, 2019: On the morning of Oct. 25, 2019, a mutilated dead cat was found at Nagahama Kita Elementary School in Nagahama. A similar crime occurred at this school and environs three times before. It also occurred earlier this year in Omi-Hachiman and Moriyama.
Nov 24, 2019: Prosecutors have dropped the case for the retrial of former nurse Nishiyama Mika (39 西山美香) coerced by police to give a false confession in the death of a hospital patient in 2003 at Koto Memorial Hospital in Higashi-Omi. Her innocence is now certain after 12 years in prison.
Nov 24, 2019: Record number of 6,847 bullying cases in Shiga's 395 public schools for the 2018 school year. 4,966, 1,750, and 117 cases occurred in primary, jr high, and high schools respectively. Nine cases were deemed serious, leading to potential suicide, etc. いじめ件数過去最多
Nov 24, 2019: Due to the spread of online banking and convenience store ATMs, Shiga Bank will be closing one-fourth of its 133 branches within the next 3 years. During the past 10 years, the bank has seen a 40% drop in customers visiting its branches. #滋賀銀行
Nov 24, 2019: The new Ohmi Railway Museum opened at Yokaichi Station on Nov. 2, 2019. The new museum is on the 2nd floor showing old railway artifacts & interactive exhibits for kids. Open 10 am–6 pm, free admission. The old museum at Hikone Station closed in Dec. #近江鉄道ミュージアム
Nov 24, 2019: On Oct. 31, 2019, Nagahama City Hall posted a heavy metal video to recruit more employees. They don't see too many applicants for city hall jobs. Great video showcasing Nagahama, but mistaken English. https://t.co/k4fnGVItPd
Nov 24, 2019: Otsu Mayor Koshi Naomi won't run for a 3rd term in Jan. 2020. She has no plans to run for any office & will take a break. Sad to see her go. Local politics will once again be male-dominated, non-English speaking, & boring. It's always the talented ones that leave too soon. 越直美
Nov 24, 2019: As temperatures dropped, Mt. Ibuki in Maibara saw its first snowfall of the season on Nov. 20, three days earlier than last year. #伊吹山初冠雪 https://t.co/hyhnK7r3Sl
Dec 6, 2019: In 2018, a record 52,536,200 tourists visited Shiga Prefecture, 55,000 more than in 2017. Over 600,000 of them were foreigners, an 11.9% increase over 2017. Tourists lodging in Shiga in 2018 was over 3.99 million, the most ever, but still a low percentage.
Dec 6, 2019: Sadness at Lake Biwa Museum with the death of Mari, a female Baikal seal that was also 2 months pregnant. They suspect her pregnancy put an extra burden on her kidney, causing her sudden death on Dec. 3, 2019. #琵琶湖博物館 バイカルアザラシのマリが死亡
Dec 6, 2019: Imazu is undergoing major changes. Imazu Port building has been torn down to make way for a new single-story building to open in March 2020. It won't have any restaurant like the old building. #今津港 https://t.co/6mUL4q1FWv
Dec 6, 2019: In Imazu, the Biwako Shuko no Uta Shiryokan song museum will sadly be closing in March 2020 due to the aging building. Its new location will be obscure & much smaller. Visit this museum while you still can. It will never be the same. Shiga's most famous song. 琵琶湖周航の歌資料館
Dec 15, 2019: Toured Amagase Dam in Uji, Kyoto. The dam is at the end of Seta River flowing from Lake Biwa & at the start of Uji River. The river merges with Yodo River in Osaka & empties into Osaka Bay. Amagase Dam was built in 1964 & most of the concrete came from Mt. Ibuki.#天ヶ瀬ダム #宇治 https://t.co/qyFgVesfEX
Dec 15, 2019: Kondo Yumiko, a dear friend, playing her reed flute at her mini concert on Dec. 1, 2019 at the Biwako Shuko no Uta song museum in Imazu. She plays the rowing song and "The Rose." Listen to it, so pretty! #近藤ゆみ子 #よし笛 #琵琶湖周航の歌資料館 #高島市今津 https://t.co/zNz8r34h9i
Dec 15, 2019: After an early winter workcation, farewell to Shiga from the shinkansen leaving Maibara. Till I visit again. Family/friends in Shiga/Kansai doing well, my batteries are recharged, & I'm ready for 2020. Much of the snow on Mt. Ibuki had melted. #米原 #伊吹山 https://t.co/5gHHsQZNcu
Dec 31, 2019: Otsu City Hall male employee (31) suspended 3 mo. for stalking a female colleague w/repeated phone calls & LINE messages (202 times) in Aug.–Sep. Posted her photos w/inappropriate comments & false rumors on social media. Worked in Child Welfare Dep. Name undisclosed. 福祉こども部
Dec 31, 2019: Shiga Prefectural police sergeant (40s) working at the HQ koban punished for repeatedly sending obscene LINE messages ("let's go to a hotel" etc.) to a female teenager who had come to the koban in Nov. Name & punishment undisclosed. Don't reveal your LINE ID to police…
Dec 31, 2019: On Dec. 16, five schools in Kusatsu and Otsu within a 3km radius reported arson of small articles outside school buildings. They included clothing & brooms left outside. On Dec. 21, three local jr. high students were arrested for the arson based on security camera footage.
Dec 31, 2019: In the wake of the fire at Shuri Castle in Okinawa, Hikone is considering the installation of a sprinkler system in Hikone Castle buildings. There are concerns that hilltop Hikone Castle would be hard to reach by fire trucks.
Dec 31, 2019: Shiga Prefectural Police Headquarters is now headed by a woman. Takizawa Yoriko (51, 滝澤依子) was appointed on Dec. 25, 2019 as the Kansai Region's first woman police chief (滋賀県警察本部長) & Japan's 5th woman police chief. Hailing from Hiroshima, she visited Shiga as a child.
Dec 31, 2019: Tokyo 2020 Torch Relay will be held in Shiga on May 28–29, 2020. The torch will be carried in unique ways such as by swimmers and cyclists. The 170+ torchbearers will include Take Yutaka, Nishikawa Takanori, Yamanaka Shinsuke, Ito Miki, and Toray Arrows women volleyball players.
Shiga History January–April 2018 | Chronological History of Shiga | Shiga History Sept.–Dec. 2018