Shiga History September–December 2018
Chronology of Shiga Prefecture's major news headlines for September–December 2018 (according to the year, month, day, and time posted at GMT).
Originally posted on Twitter under Shiga Headlines by Philbert Ono. Twitter posts are limited to 280 English characters including spaces and links (shortened by Twitter). Dates and times below are based on GMT, not Japan time.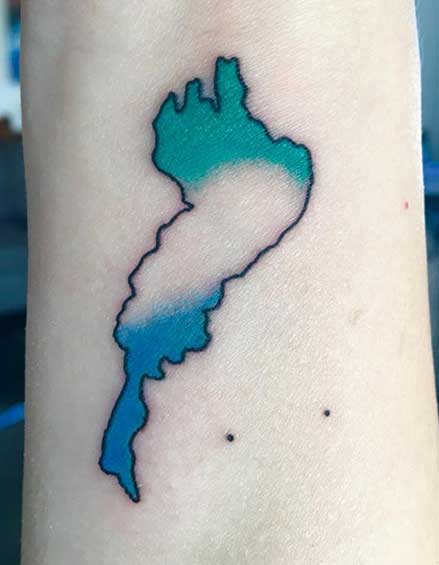 | | |
| --- | --- |
| 2018-09-04 03:51:10 | Typhoon No. 21 (Jebi) will reach Shiga and the Kinki Region this afternoon peaking at 3 pm to 6 pm with heavy rains and winds. Train services have been suspended. Current status of JR train lines here: https://t.co/Q9oRi30kOt |
| 2018-09-04 15:08:29 | In Shiga, Typhoon No. 21 (Jebi) has caused one fatality (age 71 man crushed in a collapsed warehouse in Higashi-Omi ), 8 injured people, significant property damage, & some power outages. Hikone Castle has suffered damage to walls on multiple structures. Beware of landslides. |
| 2018-09-05 14:08:33 | In Shiga, the number of people injured by Typhoon No. 21 (Jebi) has risen to 40. A preschool in Koka had its roof blown off. Wall of Hikone Castle's main tenshu tower was damaged. Windows shattered at Nishi-Azai Jr. High in Nagahama. No injuries. Lots of fallen trees in Shiga. |
| 2018-09-06 12:32:15 | More typhoon damage reports from Shiga. Damaged: In Kusatsu, the Kusatsu-juku Honjin lodge's plaster wall. In Otsu, Miidera Temple's To-in Kancho-do Hall's roof 唐院灌頂堂. In Kora, Saimyoji Temple's Hondo Hall. Over 2,171 agricultural greenhouses and warehouses. |
| 2018-09-06 12:32:54 | Scenic Kaizu district in Makino, Takashima suffered major damage from Typhoon No. 21 (Jebi) with 5 fallen utility poles, wrecked cars, and multiple homes damaged including lakeside Korian funazushi restaurant 湖里庵 whose roof and walls blew away. Kaizu remains without power. |
| 2018-09-23 02:56:37 | Hikone has become a Tokyo 2020 Olympics Host Town for Spain's national handball team. On Sept. 6, Royal Spanish Handball Federation President Francisco Vidal Blázquez García visited Hikone to sign the Host Town agreement and toured practice facilities like Green Stadium. |
| 2018-09-23 02:56:51 | Age 42 mother from Moriyama arrested for ordering her age 12 daughter to shoplift 41 die-cast toy cars and trains worth ¥40,000 from a store in Ritto in June. Mother has admitted to the charges and her daughter has been sent to a child welfare center. |
| 2018-09-23 02:57:06 | "Biwa-ichi" cyclists riding around Lake Biwa in 2017 estimated to be 95,000, over 20,000 more than in 2016. Biwa-ichi & Awa-ichi now being promoted together. Awa-ichi is cycling around Awaji island in Hyogo. The upside down shape & cycling distance of Awaji is similar to Biwako. |
| 2018-09-23 02:57:18 | Moriyama is the only municipality in Shiga to have a bicycle police force called the "Moriyama Cycle Police." Three new bicycles were donated by GIANT to the force on Sept. 20. With Biwako Ohashi Bridge & GIANT rental shop, Moriyama sees many cyclists riding around Lake Biwa. |
| 2018-09-29 22:10:18 | Typhoon No. 24 (Trami) is expected to approach Shiga by midday today Sept. 30, peaking in the evening. Trains are delayed and will be totally suspended from midmorning. Current JR train status: https://t.co/Q9oRi30kOt |
| 2018-10-01 12:44:14 | In Shiga, Typhoon No. 24 (Trami) caused one death in Koka (age 46 security guard fell into a river) and two people injured (age 88 man in Higashi-Omi & age 50 man in Takashima). Fallen trees, but no major damage to buildings. Greenhouses damaged over a wide area in eastern Shiga. |
| 2018-10-02 12:20:06 | More Typhoon No. 24 (Trami) damage reports in Shiga: In Konan, National Treasure temple Zensuiji's roof was damaged. The roof was already damaged from a July typhoon. Ibukiyama Driveway to Mt. Ibuki is closed for a month due to a landslide. |
| 2018-10-02 21:54:30 | Latest blog post: Things to know before visiting Shiga Prefecture https://t.co/wwWHAoiTEd |
| 2018-10-02 22:07:34 | Belated post for my photos of this year's Sagicho Matsuri festival held on March 17–18, 2018 in Omi-Hachiman. Year of the Dog. #左義長まつり #近江八幡 #戌年 https://t.co/kQfbO27yqI https://t.co/5RX4YaDDfP |
| 2018-10-05 12:26:14 | Nice PR video of Kyoto and Shiga by KLM Royal Dutch Airlines, featuring English-speaking local tour guides in Kyoto and Shiga. https://t.co/UOsiUXEpxD |
| 2018-10-05 12:27:21 | Typhoon No. 25 (Kong-Rey) is expected to be closest to Shiga from Oct. 6 late afternoon through the evening. Most Sat. events in Shiga will be held as scheduled, but they may be scaled back due to the weather. Otsu Matsuri will be held, but the paper lanterns might not be used. |
| 2018-10-08 00:24:00 | In Koka at Rakuyaji Temple, Japan's largest statue of a seated Kannon Buddha with 11 faces can be viewed until Dec. 9, 2018. Normally hidden, this Buddha is shown only once every 33 years. Rent a bicycle from Aburahi Station (JR Kusatsu Line). #櫟野寺 #大開帳 https://t.co/e5M8hiRRJF |
| 2018-10-10 14:01:57 | At the Asian Para Games being held in Jakarta, Ritto native and visually-impaired swimmer KIMURA Keiichi won the gold in the men's 200m Individual Medley with a time of 2 min. 29.79 sec. #木村敬一 |
| 2018-10-10 14:02:14 | "Biwako Towa", a new children's song about Lake Biwa has been chosen by local NPO Biwako Trust from among 38 candidates. Lyrics mention memories on the Uminoko ship and 2 local places. They hope local kids will sing it. Good luck to them. #びわ湖トワ https://t.co/Wb9zWRonMo |
| 2018-10-11 00:07:01 | 新しいびわ湖の歌を作ることがいいと思いますが、「琵琶湖周航の歌」の世紀の名曲がせっかくあるので県内の全校や「うみのこ」にも教えて欲しいです。この歌はいろんなことを教えてくれます。物語性、描写力とイメージ性、想像力、自然と人との友情や郷土愛も促します。非常に教育的な歌だと思います。 |
| 2018-10-11 21:58:13 | Nagahama Kimono Garden Party #長浜きもの大園遊会 will be held tomorrow on Oct. 13. About 1,000 ladies in kimono will converge at Daitsuji Temple by 2 pm. Photographers need to register at Ekimachi Terrace (from 10 am) before photographing the ladies. https://t.co/wDxKPf1KQj https://t.co/iZdBF1JsdR |
| 2018-10-16 04:09:30 | My friend Jamie in Illinois loves Shiga so much that she recently had this Lake Biwa (Biwako) tattoo done on her wrist. The two little dots show where she once lived in Shiga. She's really Shiga crazy all right… #琵琶湖タトゥー https://t.co/IY90XALIE3 |
| 2018-10-27 23:57:43 | Higashi-Omi resident Okura Yohei (31, 大藏陽平) male jr. high teacher in Hikone who was arrested for indecent acts with age 14 jr. high girl at a Hikone hotel in June 2018 was fired on Oct. 19 by Shiga BOE. He also did it with the same girl in May and July. Fined ¥700,000 in Sep. |
| 2018-10-27 23:58:02 | The jr. high school soft tennis coach (31) in Otsu who ordered a boy player to run 80 laps around the school in the summer heat has been punished with 1/10 pay for one month. He resigned on Oct. 19. (The boy collapsed from the heat and was taken by ambulance. He recovered.) |
| 2018-10-27 23:58:15 | Two disturbing hit-and-run cases. On Oct. 21 in Egashira-cho, Omi-Hachiman, an elderly man was found dead on a rice paddy roadside with his bicycle destroyed by a car. On Oct. 23 in Mikumo, Konan, age 15 boy 馬庭颯士 was found unconscious with his destroyed bicycle on the road. |
| 2018-10-27 23:58:34 | Shiga Labor Bureau found the number of disabled workers inflated by 3 in Shiga Pref. Gov't & by 34 in the Shiga Board of Education. They aren't legally disabled. BOE must hire 27.5 more disabled workers to meet the required 2.2% quota. The pref. gov't meets its 2.5% quota. |
| 2018-10-27 23:59:30 | On Oct. 26, pleasure-seeking Shiga police captain (50) has been punished with reduced pay for meeting his intimate girlfriends while on duty. Since 2014, he had met over 10 women in their 30s and 40s via online dating sites. He even met them seven times in 2018 in a police car. |
| 2018-10-27 23:59:49 | Record number of 5,635 bullying cases in Shiga's 395 public schools has been reported for the last school year. Exceeded 5,000 for the 1st time. The 912 cases of violence (especially in primary schools) is also the most ever, increasing by 30% over the preceding school year. |
| 2018-10-28 00:00:00 | Beijing-based company ofo will pull out of Japan and terminate its bicycle-sharing operation in Otsu at the end of Oct. 2018 after only 6 months in operation. Otsu is now stuck with 400 bright yellow bicycles at 66 locations in the city. They hope to somehow continue the service. |
| 2018-11-02 23:48:18 | The Oct. 23 hit-and-run victim Maniwa Hayato (15) 馬庭颯士 in Mikumo, Konan died of his injuries on Oct. 30. Age 19 construction worker in Koka has been arrested, although he denies the charges saying he hit a deer. |
| 2018-11-02 23:48:37 | Shiga's biggest Halloween event was held in Kusatsu again this year on Oct. 28. Some 20,000 people, many in costume, enjoyed food/souvenir booths near JR Kusatsu Station. The event has been held since five years ago by the local chamber of commerce. |
| 2018-11-02 23:49:06 | The new Moriyama City Library opened on Nov. 1, 2018. Designed by Kuma Kengo, the beautiful, wood-themed building replaces the old public library with more floor space & books & a cafe. Kuma, who designed the Tokyo 2020 Olympic Stadium, attended the opening. 守山市立図書館 隈研吾 |
| 2018-11-02 23:49:16 | From late Nov. 2018 in Gokasho, Higashi-Omi, the Tonomura Uhee & Nakae Jungoro Omi merchant homes will be used as lodging facilities for foreigners at ¥150,000 per night on a trial basis. The other two Omi merchant homes will be used as dining facilities. https://t.co/aeQU15Q7jX |
| 2018-11-07 14:42:51 | Omi-Hachiman resident Hisatomi Takashi (51 久冨隆司) turned himself in to police on Nov. 3 and was arrested for his hit-and-run of Yamamoto Toshikazu (62 山本敏和) found dead with his smashed bicycle on a rice paddy on Oct. 21 in Egashira-cho, Omi-Hachiman. |
| 2018-11-07 14:43:19 | Hashimoto Takashi (44, 橋本隆志), a dentist with his own dental clinic in Kusatsu, has been arrested for raping a female acquaintance in Sept. He has admitted to the charges. |
| 2018-11-07 14:43:41 | Kansai Electric Power Co. restarted the No. 3 nuclear reactor at its Takahama plant in Fukui Prefecture on Nov. 7, 2018 after completing 3 months of regular inspections. Fukui now has a total of four nuclear reactors operating at the Takahama and Oi plants. 高浜原子力発電所3号機 |
| 2018-11-07 14:48:52 | Konan's public library is the first in Shiga to start lending e-books via smartphones and tablets. The number of available titles will be increased from 130 to 700 by March 2019. #湖南市立図書館 #電子図書館 No English e-books yet. https://t.co/jPD7SwS074 |
| 2018-11-07 14:53:11 | Due to aging facilities, Ohmi Railway Museum at Hikone Station will close on Dec. 8, 2018. It will be open on Nov. 10 & Dec. 8 only, then it will close. See outdoor exhibits of old train cars & indoor exhibits. The museum artifacts might later be displayed at Yokaichi Station. |
| 2018-11-18 00:25:53 | An Edo Period textile merchant's machiya home in Hikone was designated as a National Registered Tangible Cultural Property on Nov. 16. In the neighborhood of Nanamagari, the Hasama home (迫間家) with two floors is a remnant of a castle town home. 国の「登録有形文化財」 |
| 2018-11-18 00:26:02 | Yunoki Shuichiro (68, 柚木俊一郎), the operator of Koka-no-Sato Ninja Village 甲賀の里 忍術村 amusement park, hit a car in Koka on Nov. 14 & injured a woman. He abandoned his car & fled the scene. He had been driving without a license for 10 years. Arrested on both counts. |
| 2018-11-18 00:31:35 | During mortar shell firing practice at the Aibano Training Area in Takashima, Ground Self-Defense Forces shot a 81mm mortar that fell & exploded on a national road in a civilian area, damaging a nearby occupied car on Nov. 14. No injuries. Live-fire exercises have been suspended. |
| 2018-11-18 01:43:22 | Front wall of Tokugen-in Temple in Maibara fell over from the Sept. typhoon. Even by late Oct, they still had no plans to remove the debris due to the lack of manpower and funds. So two friends & I volunteered to clear it away in 3 days last week. Temple paid the truck. #徳源院 https://t.co/RTMFqlhQR7 |
| 2018-11-20 14:26:38 | Garden of Tokugen-in Temple in Maibara. Despite its remote location, many tourists come to see the autumn foliage. Map: https://t.co/WcHZZs1kbN https://t.co/EbC10X6vDF |
| 2018-11-24 14:45:41 | Snow fell on Mt. Ibuki, Shiga's highest mountain, on Nov. 23 for the first time this season. Bitterly cold winds also blew. https://t.co/pnheJE5Uzk |
| 2018-11-24 14:46:09 | In Koka, disappointed with Rakuyaji Temple's hidden Kannon on display until Dec. 9 for the 1st time in 33 years. You can only see the head through a small window far in the back. Photos not allowed. Pay ¥800. Buses run from Koka Station. 櫟野寺大開帳 https://t.co/qFbkDX3BOJ https://t.co/fsZCwayDPo |
| 2018-11-25 13:50:22 | Kongorinji Temple today in Aisho. Quite a hike to the main temple hall (felt sorry for all those old ladies panting and wondering how much more they had to climb). The fall scenery was beautiful along the way and all those little Jizo statues. Good exercise! 金剛輪寺 湖東三山https://t.co/evAxCA1sTt |
| 2018-11-25 13:53:32 | Stairway to Buddhist Paradise?? Autumn colors at Saimyoji Temple in Kora was absolutely stunning this morning. Shuttle buses from Hikone Station ended today, but the foliage should last a few more days. 西明寺 湖東三山 https://t.co/iCwarY2vLE |
| 2018-12-03 12:00:46 | NHK「鶴瓶の家族に乾杯」が米原によく来てくれてありがとうございました!ゲストの國村隼さんが醒ケ井や木彫り職人、森 哲荘にも訪れてよかったね!私も哲荘さんと会ったことあります。とてもいい方です。NHK TV with Tsurubei in Maibara, Dec 7, 1 pm. 再放送は12月7日13:00 https://t.co/nJqBPHUM1c |
| 2018-12-07 00:10:50 | Poor Hikone Castle. It has suffered typhoon damage one after another with the wall plaster peeling off. It will take a while to repair the main tower as they await funding. #彦根城台風被害 https://t.co/fJVH13Mvog |
| 2018-12-07 00:16:04 | Finally did a taste test of Koka Cola vs. Coca-Cola. Taste is almost identical. (Ingredients in both are almost identical.) But Coca-Cola is fizzier. Biggest difference is the price: ¥225 vs. ¥75. Koka Cola is made in Koka w/permission of Coca-Cola. #甲賀コーラ #滋賀酒造株式会社 https://t.co/RLZJtjBlOu |
| 2018-12-15 00:04:30 | Tatebayashi Ladies Choir in Tatebayashi, Gunma Prefecture sang a shortened version of "Biwako Shuko no Uta" (Lake Biwa Rowing Song) last week for their holiday concert. #館林レディースコーラス #琵琶湖周航の歌 https://t.co/j4s7uylSzd |
| 2018-12-26 14:46:05 | A mobile phone shop in Kakimicho, Higashi-Omi was burglarized on Dec. 15. Stolen were 68 iPhones (including the iPhone XS) and 12 iPads worth ¥8.8 million. Security cameras recorded the 5-min. crime by multiple culprits. |
| 2018-12-26 14:46:24 | Efforts and experiments to replant and revive the huge lotus field that died in 2016 at Karasuma Peninsula in Kusatsu have failed. The city will rethink its strategy and methods to regenerate the lotus colony. |
| 2018-12-26 14:46:34 | Last year's numbers of bluegill (519.5 tons) & black bass (202.4 tons) invasive fish in Lake Biwa were the lowest ever recorded in the past 11 years. Baby boom of bluegill born 6 years ago were nearing their lifespan, and gillnetting & electric shocks have been effective. |
| 2018-12-26 14:46:48 | Shiga police captain (40s) received disciplinary warning for sexual harassment of a female worker for 4 months this year. Police lieutenant (40s) received disciplinary warning for power harassment of a fellow policeman by kicking, hitting, & ridiculing him for 8 months this year. |
| 2018-12-26 14:47:02 | In Otsu at the Toshoji (等正寺 Kozeki-cho) and Kamikosanji (上高山寺Otowadai) temple cemeteries, a total of 73 gravestones were found to be toppled or broken by vandals on Dec. 18 and 20 respectively. The gravestones weigh about 100 kg, and it will cost 10 million to fix. |
| 2018-12-26 14:47:14 | For 10 years in a row, Shiga's 5th grade boys & girls scored lower than the national average in the annual physical strength survey conducted by the Ministry of Education. On the other hand, Shiga's 8th grade boys and girls both scored higher than the national average. #体力調査 |
| 2018-12-26 14:47:25 | Shiga Prefectural Government is planning to beef up multlilingual services and environments for the expected influx of foreign blue-collar workers from next April. It will form a study team to gather info on foreign resident issues and to formulate measures. Good luck… |
| 2018-12-26 14:47:54 | Umamioka Watamuki Shrine in Hino will see many more New Year's worshippers in 2019, Year of the Boar. The shrine's god has the boar as its messenger. The shrine will also sell a special ema prayer tablet with an iron-branded boar design. Only once every 12 years. 馬見岡綿向神社 https://t.co/zp9e6mmUmi |
| 2018-12-29 08:33:12 | Since yesterday, lots of snow in northern Shiga. Fortunately, trains are running for people returning to their hometowns for New Year's. 滋賀に帰省中の方、お帰りなさい!https://t.co/0BWoWhRawz |
| 2018-12-31 11:26:09 | Toshi-koshi soba (年越しそば) noodles on New Year's Eve would have to be Ibuki soba (伊吹そば). This one has yomogi (mugwort). Thank you everyone for reading Shiga Headlines in 2018. Here's a recap: https://t.co/AnkThxC1Ot https://t.co/hbWhQQU0pF |
Shiga History May–Aug. 2018 | Chronological History of Shiga | Shiga History Jan.–April 2019