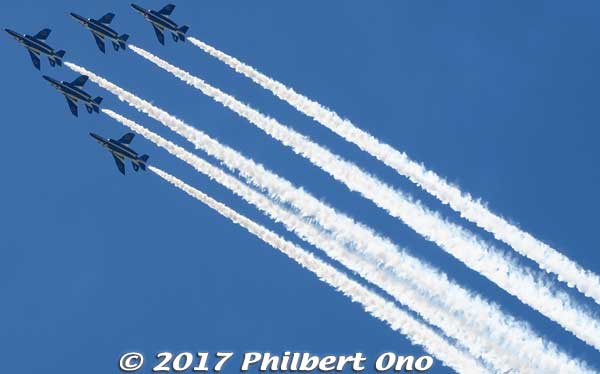 Japan's aerobatic team called Blue Impulse performed today over the city of Hikone to celebrate Hikone Castle's 410th anniversary. Based at Matsushima Air Base in Miyagi Prefecture, Blue Impulse performs all over Japan from April to Dec. But this is the first time for them to perform over Shiga Prefecture.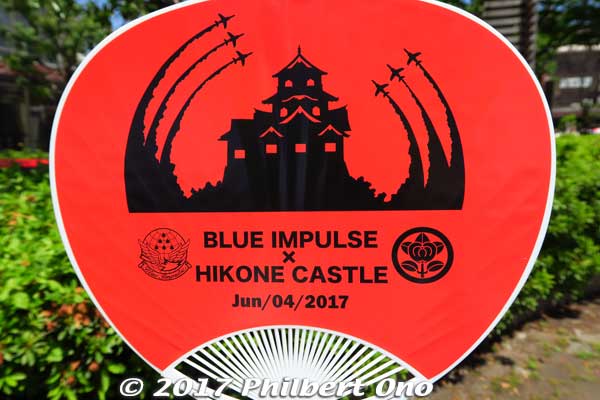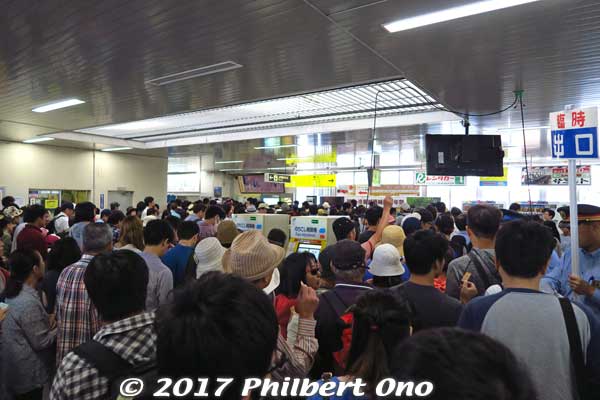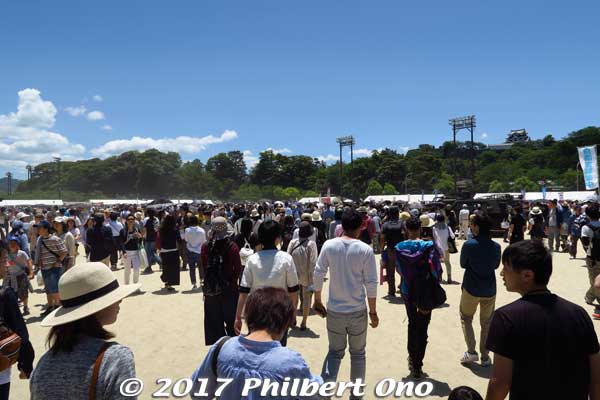 They herded the crowd to Konki Park near the castle and the main venue where they had a stage and food booths. Lines for food were ridiculously long. Dusty too. Great that the park still had a view of the castle (toward the right).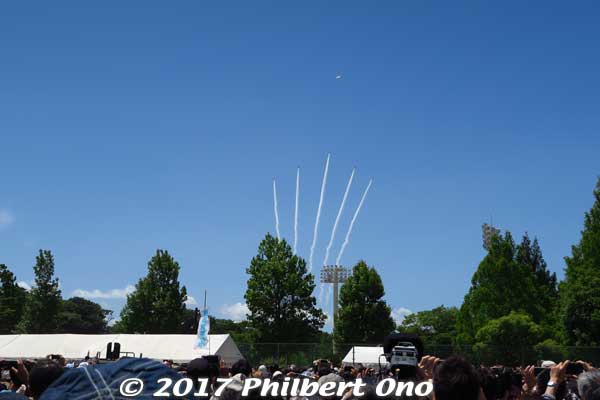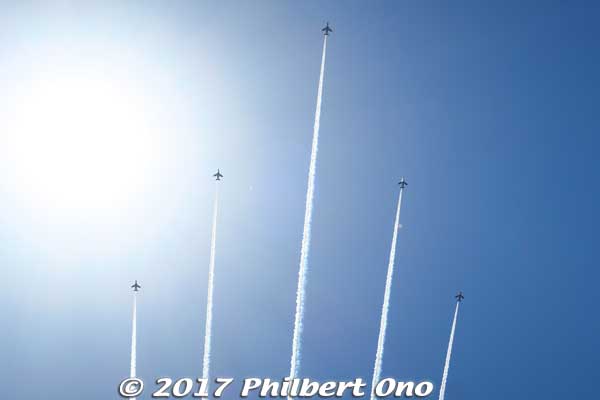 There were six planes. They flew across the sky a few times in various formations, each one explained by a narrator who was a pilot himself.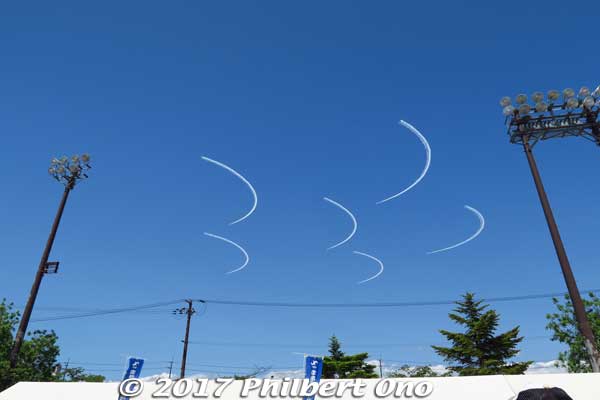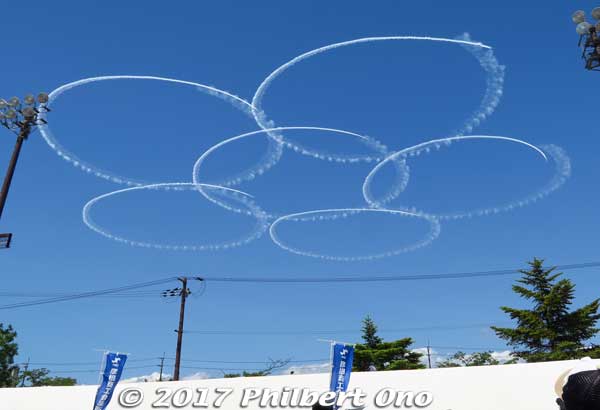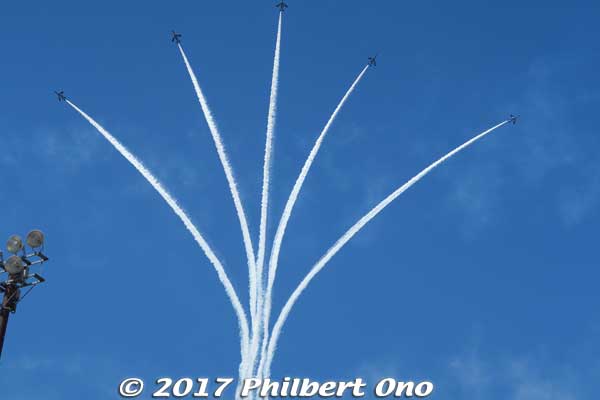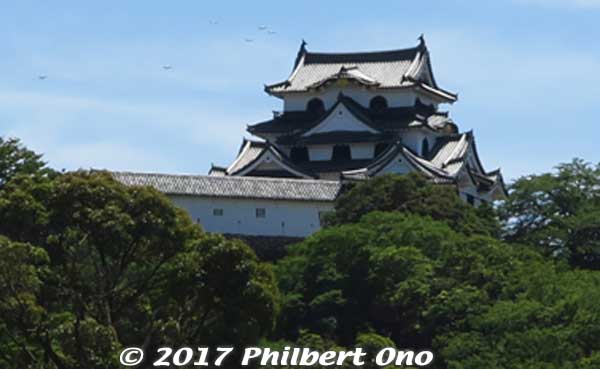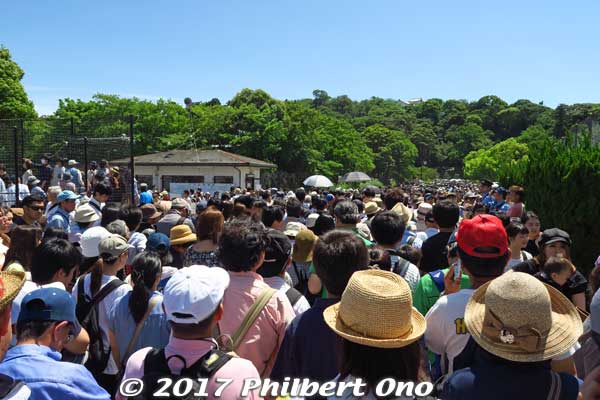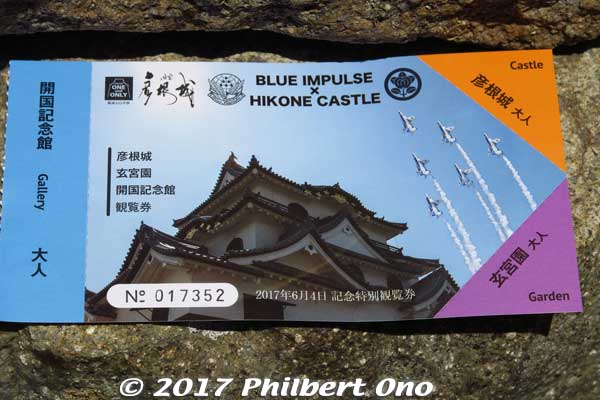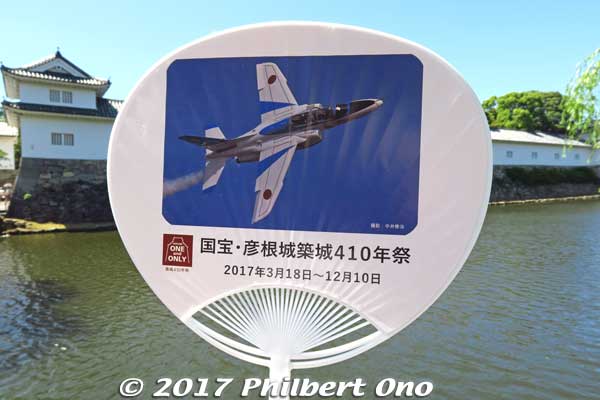 Hope they return to Shiga. If you live in Tokyo, you can easily see Blue Impulse at the annual Iruma Air Show in Saitama Prefecture. It's at an air base so you can also see the Blue Impulse jets take off and land. Blue Impulse schedule in Japanese here: http://www.mod.go.jp/asdf/pr_report/blueimpulse/schedule/index.html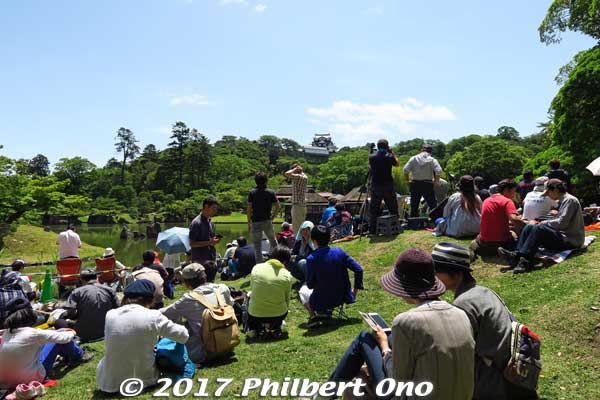 Blue Impulse also performed yesterday (June 3) to practice. Went to see that too. Here we are yesterday at Genkyuen Garden next to the castle. I and many others thought that this was the best spot to photograph/film the planes flying over the castle. We were dead wrong. The planes flew behind us instead and never really flew next to the castle from our viewpoint. We had to go to the opposite side of the garden.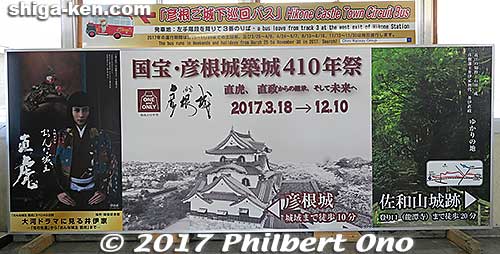 Hikone Castle's 410th anniversary was mainly celebrated with special exhibitions in a few castle buildings from March 18 to Dec. 10, 2017. More details here.